CONTINUING
MEDICAL EDUCATION
The HIP Continuing Medical Education program is sponsored
by the Central California Alliance for Health.
HIP is able to offer AMA-PRA Category 1 Continuing Medical Education (CME) credits until June 23, 2021. The Alliance and HIP appreciate the following local agencies for their partnership in offering Continuing Education credits for the live webinar session that took place on Tuesday, June 23, 2020:
Dignity Health Medical Group - Dominican

County of Santa Cruz Human Services Department (HSD)
See details below regarding this credit as it may be helpful toward seeking reciprocity for AAFP level credits after viewing the recorded session.
UPCOMING CME
​
Racism in Healthcare: Confronting Chronic Stress and Chronic Disease
Thursday, October 29, 2020 | 7:30 - 9:00 am
​
​
​
​
This learning sessions provides participants with tools to acknowledge institutionalized racism in medicine and learn about the various social determinants of health fueled by racism that lead to minority health outcomes such as shorter life span, higher maternal and infant mortality rates, and higher mortality rates from cancer, heart disease, and kidney disease. This session will cover community-engaged research conducted in Salinas and explore the connections between trauma, toxic stress, chronic stress, chronic disease, and Adverse Childhood Experiences (ACEs).
​
Keynote Speaker:
Marissa Raymond-Flesch, MD, MPH
​
​
​
​
​
​
​
​
Assistant Professor, UCSF School of Medicine, Philip R. Lee Institute for Health Policy Studies (IHPS) and the Division of Adolescent and Young Adult Medicine within the Department of Pediatrics
Building Resilience as You Implement
ACEs Screening in Your Practice:
How to Care For Yourself While Guiding Patient Care
Lisa Gutierrez Wang, PhD
​
​
​
​
​
Director
Children's Behavioral Health
Santa Cruz County Health Services Agency
Susan Swick, MD, MPH
​
​
​
​
​
​
​
​
Physician in Chief
Ohana Center for Child and Adolescent Behavioral Health
For viewers interested in receiving 2 Continuing Medical Education (CME) credits, please fill out the survey embedded at the end of the YouTube video below. This enduring CME activity has been approved by the American Academy of Family Physicians (AAFP) until June 23, 2021. Many professional disciplines will honor credit offered via AAFP, so you may wish to complete the survey and seek this certificate, and then work with your discipline's accrediting agency to seek approval or reciprocity of the AAFP credit.
Please contact admin@hipscc.org with questions regarding CME events.
Recorded on Tuesday, June 23, 2020
​
This learning session includes the science of ACEs and toxic stress, trauma informed care, the benefits of screening, and how screenings can be done in a way that supports the self-care of those performing them. We also include workflow recommendations for multi-disciplinary care teams and details of the ACEs screening process (i.e. use of PEARLS in primary care - administrating and billing for the tool, scoring, providing anticipatory guidance, facilitating warm hand-offs to Behavioral Health Partners). The session includes case presentations and a discussion on how to provide care in the new COVID-19 telecare environment.
HIP is able to offer AMA-PRA Category 1 Continuing Medical Education (CME) credits. The Alliance and HIP appreciate the following local agencies for their partnership in offering Continuing Education credits for the live webinar session that took place on Tuesday, June 23, 2020:
Dignity Health Medical Group - Dominican

County of Santa Cruz Human Services Department (HSD)
If you're seeking reciprocity of AAFP credit for your specific discipline, it may be helpful to know that for the live session only, the following Continuing Education credits were available through the following agencies:
This activity has been reviewed and is acceptable for up to 2 Prescribed credit(s) by the Dominican Santa Cruz-Board of Registered Nursing.

This course meets the qualifications for 2 hours of continuing education for LCSW's, LMFT's and LPCC's as required by the California Board of Behavioral Sciences. Santa Cruz County Behavioral Health (SCCBH) is approved by the California Association of Marriage and Family Therapists (#1000048) to sponsor continuing education for LMFTs, LCSWs, and/or LPCCs. SCCBH maintains responsibility for this program/course and its content.
PAST CME MATERIALS
Past Continuing Medical Education
September 2017 - The Neuroscience of Pain and Addiction: Tools for the Primary Care and Behavioral Health Visit
---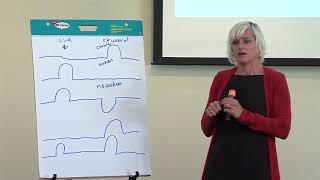 Speakers:
Jen Hastings, MD, Dale Bishop, MD
Vanessa de la Cruz, MD
Rachel Solotaroff, MD, MCR
Alexis Ortiz, PhD
View Speaker Bios
​​
Vanessa de la Cruz
The Neurobiology of Addictive Behavior
​

Rachel Solotaroff

Recovery-Oriented Persistent Pain Management ​

Alexis Ortiz

Psychological/Behavioral Strategies for Pain Management: Tools for PCPs to use in a 20 Minute Visit
---
May 2017 - Crucial Conversations with Patients: Understanding and Managing Chronic Pain in Patients with Substance Use Disorder
---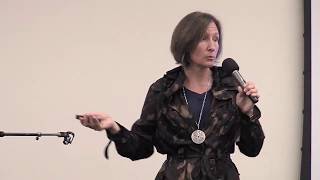 Speakers:
Anna Lembke
Bill Morris
Gabriel Schonwald
Holly Hughes
Tamra Chavez
Anna Lembke
​

Bill Morris

​

Gabriel Schonwald

​

Holly Hughes

​

Tamra Chavez
---
November 2018 - Importance & Value of Addressing Social Determinants of Health
---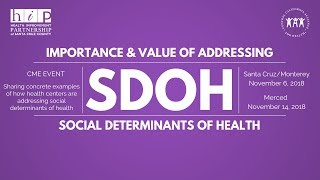 Event Resources Laura Gottlieb, MD, MPH Is There a Role for Health Care in Identifying and Addressing Patients' Social Risks Social Interventions Research & Evaluation Network Joanie Rothstein, MPP, MPH Zuckerberg San Francisco General Hospital Health Advocates Program ​ Jessica Moore MSN, FNP Petaluma Health Center ​ Jared Garrison Jackel, MD, MPH Putting Principles Into Practice in a Rural FQHC Homeless Services Program Info Sheet Homeless Healthcare Guide ​ Wendi Vierra, PhD Neighborhood Healthcare ​ Commonwealth Fund Tools and Strategies to Effectively and Sustainable Address Patients' Social Needs
---
March 2019 - Redesigning Health Care Delivery with Community Health Workers
---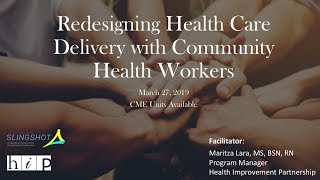 Community Health Workers (CHWs), also known as Promotores de Salud, outreach workers, lay health advisers and other titles, have been contributing to public health for decades, but have come to greater prominence in recent years through a growing body of research attesting to their contributions, as well as recognition as an occupation by the U.S. Department of Labor and prominent mention in the Affordable Care Act. Objectives of this webinar:
Understand the scope of practice for Community Health Workers and the benefits of their role as part of the clinical team.
Provide examples of Community Health Workers in clinical settings.
Reflect on the challenges of integration and opportunities for inclusion enhancement of the Community Health Worker as part of the clinical team.
Keynote Speaker
Susan A. Chapman, PhD, MPH, RN, is Professor in the Department of Social and Behavioral Sciences, UCSF School of Nursing, Healthforce Center and the Institute for Health Policy Studies. She is Co-Director of the Masters and Doctoral programs in Health Policy at the School of Nursing. Her scholarly work focuses on health workforce research and health policy analysis. Susan's workforce research focuses on transforming health workforce roles in new models of care and payment reform, the long-term care workforce, and advanced practice nurses in behavioral health. Over the past 18 years she has been PI, Co-PI, or Co-Investigator for over 35 grants and contracts at the local, state, national, and global level. She served on a NAM committee to address health care workforce needs for an aging U.S. population. Susan received her B.S. from the University of Iowa, her M.S from Boston College, her M.P.H from Boston University, and her PhD in Health Services and Policy Analysis from UC Berkeley.
---
June 2019 - Reducing Adverse Childhood Experiences Through Parental Interventions with a Focus on Depression & Anxiety
---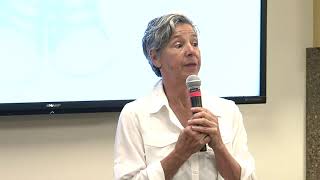 Key Note Speakers: Nirmaljit Dhami, MD ​Dr. Nirmaljit Dhami is the medical director of the MOMS (Maternal Outreach Mood Services) program at El Camino Hospital. She has been with the program since its inception in April 2008. She was instrumental in incorporating a novel, video-based mother baby attachment intervention in the program. Dhami has created a new and comprehensive MOMS self-assessment tool. She is the past board member of the International Perinatal Marce society and serves a panel member on the California Perinatal Mortality Task Force (CA- PMR). Dhami completed her residency in adult psychiatry from UCSD. She has completed a California Health Care Foundation sponsored fellowship in health care leadership from UCSF. Her interests include assessment and treatment of psychotic disorders in pregnancy and postpartum and perinatal suicide. She enjoys spending time with her family and swimming with US masters. Susan Swick, MD, MPH Dr. Susan Swick is the medical director of Ohana, an in-development groundbreaking approach to child and adolescent behavioral health. Swick was chosen to lead Ohana after an extensive national search for an innovator in the field. Before joining Ohana in October, Swick was chief of the division of Child and Adolescent Psychiatry at Newton-Wellesley Hospital in Newton, Massachusetts. She completed her training at Columbia University and Harvard Medical School. In leading Ohana, Swick will oversee everything from the construction of a bricks-and-mortar Ohana House to spearheading early intervention, comprehensive support for young people and their families, and partnerships with community organizations and individuals. Along with spending time with her family, she also enjoys reading, baking, and practicing yoga.
---
---